Chester Hawkins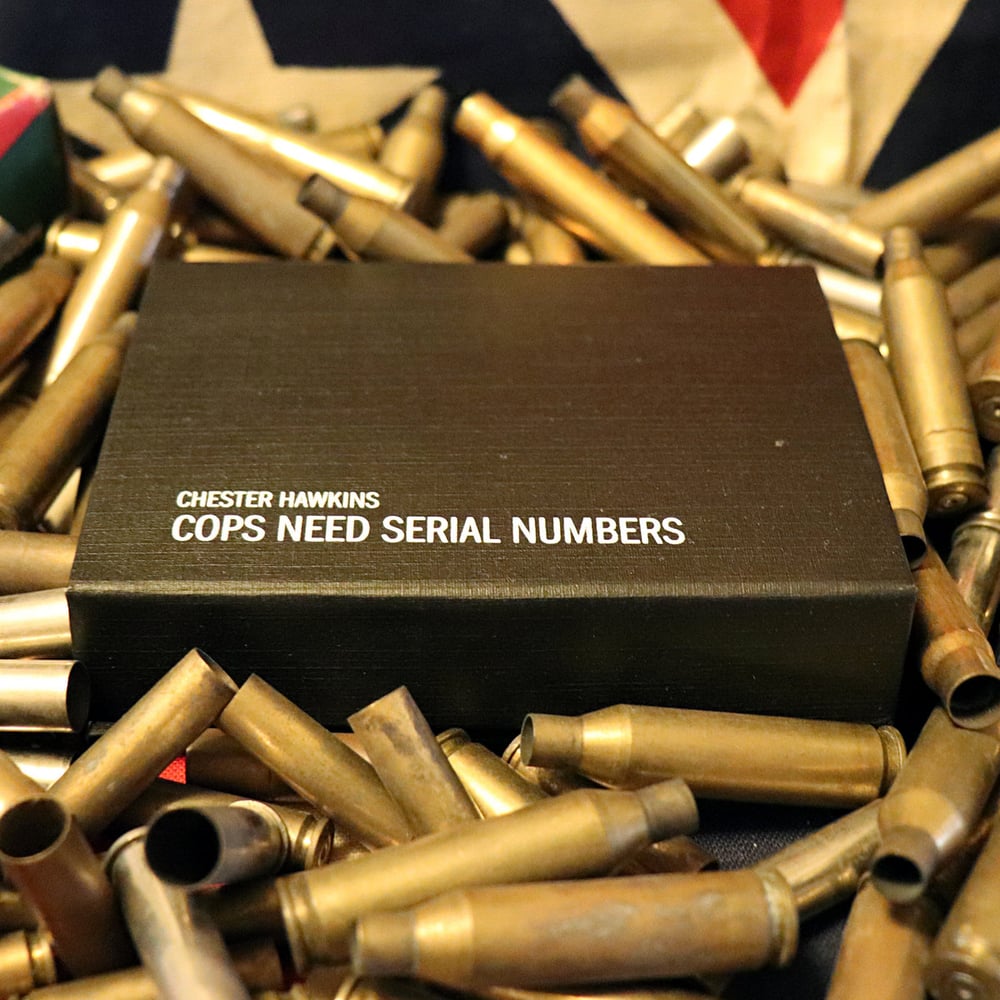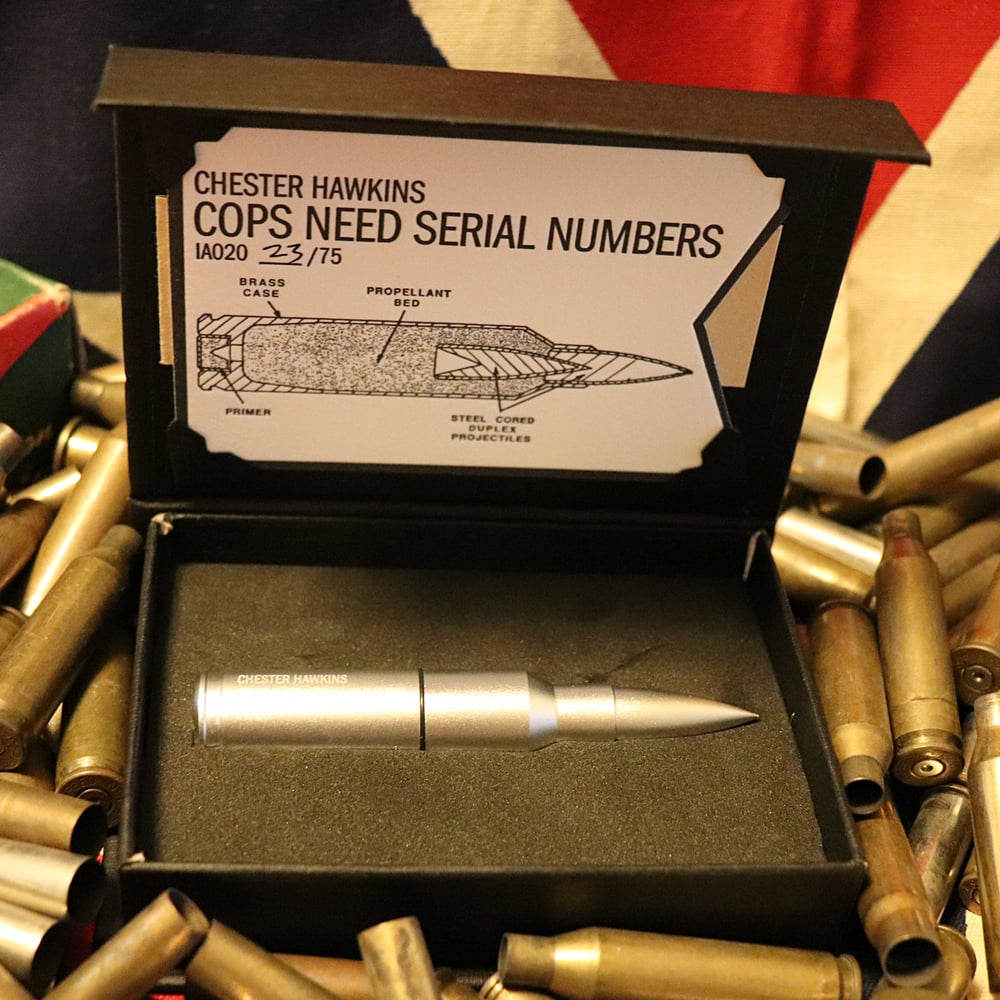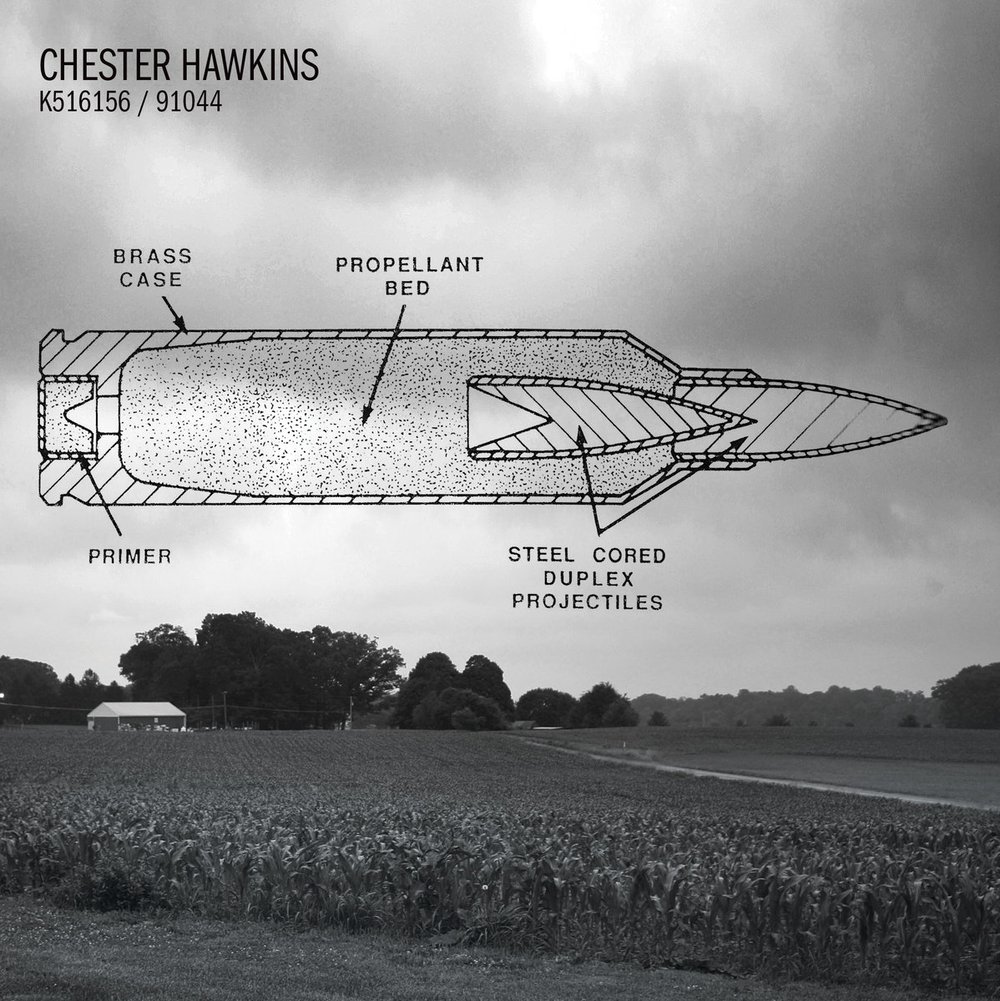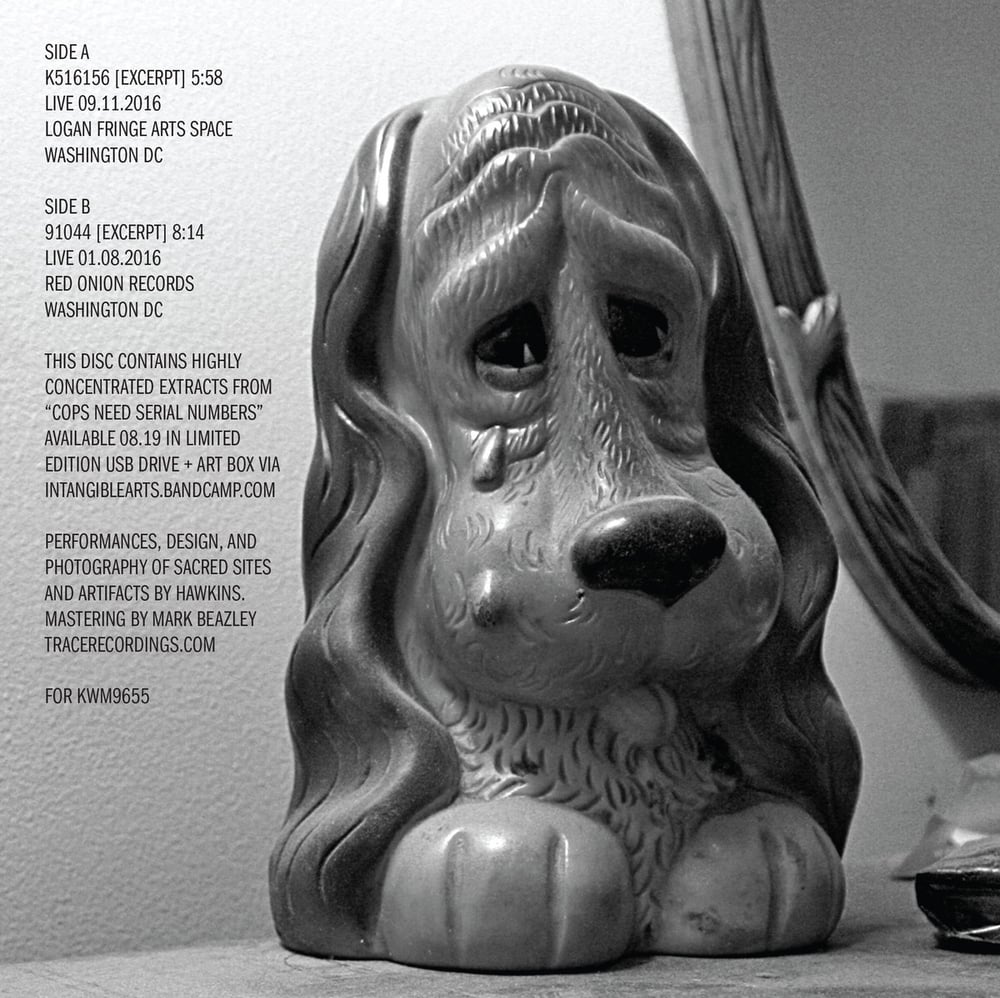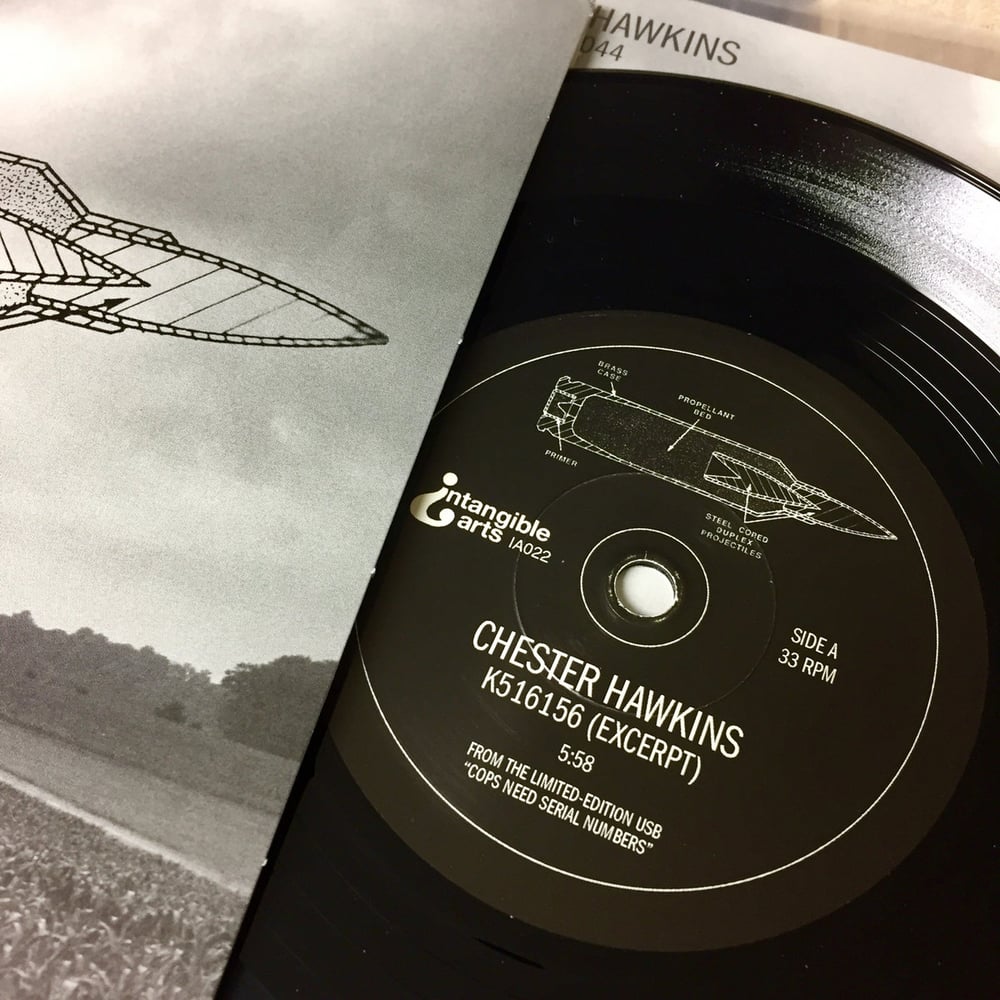 Chester Hawkins - "Cops Need Serial Numbers" USB Drive
Cops Need Serial Numbers is an experiment in teasing out a spectrum of nuance from a singular theme across a long-form composition. Over a period of two and a half years, COPS was plotted and scored in separate movements and the segments performed live (in studio and in public events) with the intention of joining the results to make a single piece of considerable length. Each live performance began in a condition harmonically compatible with an earlier one, so multiple gigs could be dovetailed to complete a massive sequence. It would have the duration of digitally self-generative ambient output, but would be 100% hand-tooled with all the focus, care, and dynamics of a deliberate work.
Thus the "experiment" becomes one of engagement for the listener; to what degree does one stay tuned in? One hopes the listener would have their level of attention rewarded with revelations of new details, layers, insights, etc. The deeper you go, the deeper it gets. In theory. In the end, technical constraints led to the more traditional presentation of separated, shorter tracks and this sequence of ten movements was the result. With sympathetic ears, perhaps the original intent is preserved. Therefore, in the current form of Cops Need Serial Numbers, presented as a macro-suite, certain techniques and sonic themes rise, fall, and reappear in a lattice of multiple story-arcs.
This has been (perhaps) an absurdly ambitious project and a mental purge of certain personal energies, but it is my sincere desire that listeners find something of their own in these audio environments. However you chose to engage, thanks for doing so."
-Chester Hawkins, Intangible Arts
**************
Chester Hawkins - "K516156​/​91044" 7"
7" vinyl single (33rpm) which comprises two remixes from the forthcoming limited-edition USB release "COPS NEED SERIAL NUMBERS."
Side A (K516156) recorded live at Logan Fringe Arts Space, DC during the 2016 Sonic Circuits Festival. Side B (91044) recorded live at Red Onion Records DC.
credits
All sounds, mix, photography, and design by Hawkins. Mastering by Mark Beazley / tracerecordings.com
Chester Hawkins - "Cops Need Serial Numbers" USB Drive

Chester Hawkins - "K516156​/​91044" 7"